Gastroenterology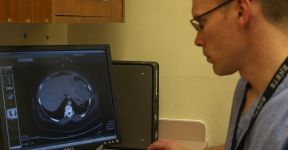 NUH is a tertiary referral centre for hepatology and hosts one of the16 advanced hepatology training posts in the UK.
Unique geography of the East Midlands gives you the perfect work/life balance
One of the main benefits of training in Gastroenterology in the East Midlands is because we carefully arrange your training to help you maintain a good work/life balance. What this means is that you benefit from varied and broad training at a range of both large, city teaching hospitals and district general hospitals without having to move home.
Nottingham, Derby and Leicester are only around 30 miles apart and you'll also benefit from training in busy district hospitals that are within easy commuting distance. In the early years of your Gastroenterology training in the East Midlands, experience in these district general hospitals gives you excellent exposure to upper and lower GI endoscopy which in terms of numbers of procedures compares very favourably to other regions around the country.
In addition, in the East Midlands you'll develop your career under the supervision of some renowned experts including the founder of HCV Research UK and winners of the 2013 National NHS Innovation Award.
Develop your Gastroenterology career in some superb facilities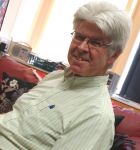 At NUH there are 8 academic gastroenterologists with research programmes in molecular and cellular biology as well as clinical trials.
Training in Gastroenterology in the East Midlands allows you to gain wide experience in a range of different settings. Leicester and Mansfield are JAG accredited training centres for endoscopy while Nottingham hosts masterclasses in advanced endoscopy.
You'll also have the opportunity to train in advanced endoscopy techniques such as chromoendoscopy, trimodal imaging, endoscopic mucosal resection, Radiofrequency ablation and endoscopic ultrasound.
The region also boasts a dedicated clinical nutrition unit which specialises in the management of all forms of intestinal failure and complex enteral feeding. You'll have exposure to this nutrition service which also runs one of the UK's busiest home parenteral feeding services.
In addition, part of your training will involve you joining the acute Gastroenterology emergency service. During this placement all your routine clinical commitments will be cancelled for one week at a time and you will receive direct consultant supervised experience in the clinical and endoscopic management of gastrointestinal emergencies.
Gastroenterology training in the East Midlands offers lots of research opportunities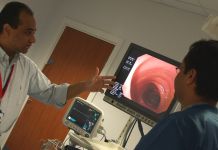 All East Midlands units are JAG accredited and bowel cancer screening takes place in Nottingham, Mansfield, Lincoln and Derby.
The East Midlands boasts one of just three UK Biomedical Research units in Gastroenterology. This places the East Midlands Gastroenterology training programme in an excellent position and gives you the opportunity to undertake clinical and research training delivered by eminent figures in their field. 
You'll also have the opportunity to train for an advanced fellowship in inflammatory bowel disease which we have designed in collaboration with St Mark's Hospital in London, an internationally renowned centre for complex IBD. Under this scheme you can rotate to St Mark's for 6 months as part of your training in advanced inflammatory bowel disease.  
The East Midlands is convenient, affordable and full of great days out
The East Midlands features two of England's top ten cities, 9 universities and some of the best nightlife, restaurants, sports venues and countryside in the UK. When you live and work in the East Midlands you can enjoy:
Great days out - The King Richard III Visitor's Centre in Leicester was named by Lonely Planet as one of the top 10 new travel experiences in the world in 2015 while Nottingham is home to the National Videogame Arcade and the annual international Game City event
Affordable living - house prices are, on average, 44% lower than the South East and 62% lower than London. And, Nottingham was named by the Sunday Times in 2015 as one of the top 50 urban places to live in the UK
Beautiful countryside - Sherwood Forest, Rutland Water, the Peak District and hundreds of beautiful urban parks are on your doorstep
Great transport links - London and Birmingham are around an hour away by train while East Midlands airport serves over 90 destinations including Paris, New York, Edinburgh, Rome and Berlin
For more information, speak to one of our Training Programme Directors:
Aida Jawhari - aida.jawhari@nuh.nhs.uk  
Janusz Jankowski -  janusz.jankowski@nhs.net