Specialty Recruitment 2021

Train in a variety of settings from small and remote rural practices through to some of the largest tertiary teaching hospitals in the country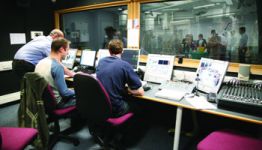 At Health Education England, we are focussed on your future by working in partnership with our health providers to make sure you get the highest quality education and training throughout the East Midlands, whether you are interested in training in general practice, secondary care or public health.
If you need  to contact a member of the Medical Recruitment Team please email medicalrecruitment.em@hee.nhs.uk, or call 0116 3120620
Good Luck! East Midlands Recruitment Team
Expenses
HEE have introduced a new online expenses system, Selenity, for candidate and panel member interview expenses which came into effect on 1st January 2019.  Guidance has been produced on what you can claim, how to set up your online account and submit claims. Please follow the link below and see the section called: Expenses:  
https://specialtytraining.hee.nhs.uk/Resources-Bank
Please note this new system does not apply to candidates attending interviews for Dental Core Training.  Candidates for Dental Core Training should refer to the DCT Applicant Guide for information on eligibility for expense claims
ALL CLAIMS SHOULD BE SUBMITTED WITHIN 28 DAYS OF THE INTERVIEW DATE.  ANY RECEIVED AFTER THIS DATE WILL NOT BE PROCESSED.
If you have any queries regarding the claiming of expenses please contact medicalrecruitment.em@hee.nhs.uk
Frequently asked questions 
For a list of frequently asked questions, please click here.
Public Health Specialty Training National Recruitment 2021
The recruitment round for posts commencing in August 2020 begins in November 2019. Please visit the Faculty of Public Health Website for full recruitment information The recruitment timeline for 2019 is expected to be as follows:
Adverts: 2 November 2020
Applications open: 10:00am 5 November 2020
Applications close: 4:00pm 1 December 2020
Assessment centre: 8 January 2021
Selection centre: 2 - 4 March 2021
Initial offers by: 5:00pm 19 April 2021
For all enquiries about the recruitment and selection process please contact publichealthrecruitment.em@hee.nhs.uk
If you have specific queries about the programmes, please contact the Training Programme Director (TPD) in your area or in the area in which you wish to train.