Forensic Psychiatry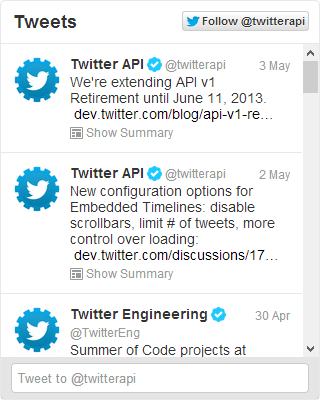 Forensic Psychiatry is a fascinating and fulfilling career. If you're looking for a high quality training programme offering a range of interesting opportunities, you should consider developing your Forensic Psychiatry career in the East Midlands.
With affordable house prices, thriving cities offering world-class sport, music and nightlife while being under 70 minutes from London and Birmingham, the region gives you the perfect work/life balance. Keep reading to find out more about training in Forensic Psychiatry in the East Midlands.
Forensic Psychiatry offers you a varied, interesting and rewarding career
As a forensic psychiatrist, you will often be working with patients who have severe mental illnesses and challenging behaviour. You'll be involved with vulnerable patients and you'll be presented with significant ethical, legal, professional and emotional challenges.
If you're empathic, compassionate and committed to working with patients who are often fearful and challenging then the Forensic Psychiatry training programme in the East Midlands is perfect for you.
The East Midlands gives you a wide choice of placements and opportunities
As well as a broad and comprehensive general training scheme, when you train in Forensic Psychiatry in the East Midlands you'll also benefit from a wide choice of placements and opportunities in all 5 domains of Forensic Psychiatry:
High secure in-patient services
Medium secure in-patient services
Low secure in-patient services
Community forensic services
Prison healthcare services
During your training you'll work in a range of services, always alongside a dedicated Clinical Supervisor who supervises your work. You'll also have at least an hour of dedicated supervision time every week, not just for discussing clinical matters but also to discuss your career aspirations and research.
Special interest sessions let you concentrate on your interests
When you train in Forensic Psychiatry in the East Midlands you'll benefit from an innovative programme where you will get half a day each week set aside for a 'special interest session' chosen by you. This means that you will get dedicated time to pursue those aspects of forensic mental health practice that interest you.
You can choose to spend time with drug, alcohol or learning disability services. You have the option of using this time in another region of the country in very specialised services which fascinate you. Or, perhaps you'd like to gain prison experience? HMP Nottingham, HMP Gartree and many other prisons are popular placements for our trainees and offer a huge range of psychopathology opportunities.
Opportunities for you to participate in Crown Court work during your training
Forensic Psychiatry involves close work with the Courts, particularly the Crown Court. Forensic psychiatrists often provide written and oral evidence to assist Courts in making sense of their complex situations and this work as Expert Witnesses is absolutely fundamental to Forensic Psychiatry.
We see it as vitally important that you undertake this fascinating, challenging and rewarding work under appropriate supervision. So, even though the prospect of giving written and oral evidence to Courts before being examined and cross-examined in the witness box can be intimidating, we'll make sure that you receive extensive training in this important area.
The East Midlands offers world-class sport, culture and heritage
The East Midlands is one of the UK's fastest growing regions and boasts the University cities of Nottingham, Derby, Leicester and Lincoln as well as the market towns of Northampton, Mansfield and Chesterfield. There's something for everyone in the region including:
Great transport links - Leicester is just 67 minutes by train from London while East Midlands Airport serves over 90 domestic and international destinations
Superb nightlife - With some of the oldest pubs in Britain, major concert venues, theatres, concert halls and comedy clubs you're never short of something to do. Recent visitors to the region include Katy Perry, Kasabian, John Bishop, Derren Brown and Lionel Richie
Affordable house prices - The average house price in the East Midlands is 44% lower than the South East and 62% lower than London
For more information, email our Training Programme Director:
Dr N Taylor - nicholas.taylor@nottshc.nhs.uk
Academic contact: