Psychotherapy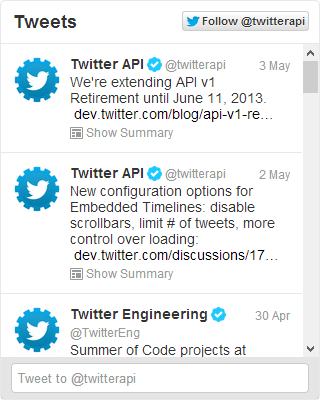 "I have had an excellent experience of training within the psychotherapy department at Leicester and have learnt a great deal that I will take on and incorporate into my clinical practice. I have found senior staff and colleagues friendly and approachable and have thoroughly enjoyed my time here" - Current trainee
Why psychotherapy could be the right career for you
A medical psychotherapist's approach is to understand people and the systems within which they are located. It integrates biological, psychological and social levels of explanation, and pays special attention to the significance of relationships in a lifespan developmental perspective.
As a psychotherapist you'll use all of these components to create formulations based upon the traditional models of therapy including cognitive behavioural and psychodynamic. You'll then use these formulations to help to guide management and treatment.
East Midlands gives you broad and varied training and a stable work/life balance
When you train in Psychotherapy in the East Midlands you'll join a well-established programme that offers substantial teaching and training both at undergraduate and postgraduate level.
You'll be exposed to an active programme of clinical meetings, journal clubs, case discussion groups and audit projects and there are opportunities for research and good links with the medical schools in Leicester and Nottingham.
One of the main advantages of training in the East Midlands is that the geography of the region means you can benefit from a wide range of varied placements without the need to move home. Superb rail and road links mean the various towns and cities are easily accessible and the University cities of Nottingham, Derby and Leicester are only around 30 miles apart.
The region also offers loads to do in your spare time. You can enjoy:
Great nightlife - the country's most established comedy festival, some of England's oldest pubs, great concert venues, Michelin starred restaurants and an international film festival
World-class sport - the British Grand Prix, Premier League football, top-flight rugby and ice hockey, Test cricket and international water sports
Beautiful countryside - the Peak District, Rutland Water, Sherwood Forest and the Lincolnshire coastline are all on your doorstep
Trainees love the 'excellent' programme based in some superb facilities
When you come to the East Midlands for your Psychotherapy training you'll gain experience at some of the country's leading facilities. And, you'll benefit from a course which trainees described in a November 2014survey as 'excellent'.
In Leicester, Specialist Psychological Therapies consist of three different services:
Therapy Service for People with Personality Disorder - consists of a 3 day a week therapeutic community programme, a group therapies team and an outreach service which provides consultation and supervision for inpatient and community teams across the Trust
Dynamic Psychotherapy Service - offers an intensive experience in the psychoanalytic approach, with long-term and brief individual psychotherapy and group psychotherapy
Cognitive Behavioral Therapy service - offers a wide variety of experience of Cognitive Behavioural Psychotherapy approaches including traditional Beckian CBT, mindfulness-based CBT, meta-cognitive therapy, eye movement desensitization & re-processing, compassion focused therapy and Acceptance and Commitment Therapy
Nottingham boasts a range of dedicated psychological services across the Trust, including specialist psychotherapy resources dedicated to specific diagnostic areas. This includes psychological therapies based in the Personality Disorder and Development Network, the Eating Disorder Service, and the Gender Service and Trauma Services.
Nottingham Psychotherapy Unit is itself the base for a well-established multi-disciplinary team of staff and you'll benefit from a wide range of training, orientated towards both psychodynamic and cognitive-behavioural model areas.
"I love training in psychotherapy in the East Midlands because it provides me with an enriching clinical experience in a wide range of therapy models. Above all I find my trainers very supportive and inspiring who encourage me to pursue my training interests and achieve my goals. I would honestly recommend psychotherapy training in the East Midlands to anyone looking for a well-rounded training experience" - Current trainee
For more information contact our Training Programme Director:
Helena Vassiliadis - helena.vassiliadis@nottshc.nhs.uk